Car Lockout - Transponder Car Key Phoenix Arizona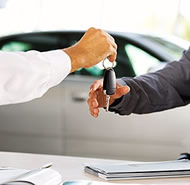 Locksmith Phoenix Pro takes care of customers in a way that leaves them fully satisfied. We make this our guiding philosophy at all times. Our aim is to make sure that all our customers are fully satisfied each time we serve them. What is more, we are capable and available to help you 24 hours a day, 7 days a week in Phoenix Arizona.
Are you in the unfortunate situation of lost car keys and experiencing Car Lockout? If you are going through this, you don't have to get stressed out or frustrated. We can help you quickly, but first you have to contact us. All we need to know is where you are stranded. It does not matter whether you are at work, home, on the road or elsewhere in Phoenix AZ.

You Transponder Car Key offers you the convenience that you want when you want it. These days it appears that more and more things are becoming automated and getting easier to do because of technology. But if this technology fails, or if you lose your remote, you could be back to manually operating your vehicle. But if you need us to help you, we can repair or even replace your remote. If Chip Key Programming is something that you are needing to do because your remote won't work without it, call us. Our technicians have the knowhow and the tools needed to get this remote programmed fast.