Lost Office Key - Door Lock Rekey Phoenix Arizona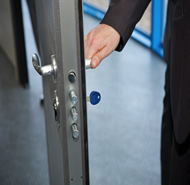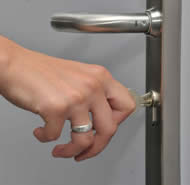 Locksmith Phoenix Pro isn't just a keys and locks company; it is the service provider that goes beyond the call of duty to make sure that your security is enhanced and maintained at all times. Like a doctor who is concerned about the welfare of his customers, we care about our customers and work hard to ensure that they have what they need to do their jobs well without worrying about any issues to do with accessibility in Phoenix Arizona.
For example, if your business has stalled because no one is working as a result of lost keys, we don't rest until your Lost Office Key is replaced. As a matter of fact since we really want to save you time and really want you to get back to work, we quickly unlock the door for you to allow before we replace the key.
When you have rented a new building to expand your business, or when you move into a building that was previously rented, we encourage you to get our services for Door Lock Rekey. This service provides you with a new set of keys and makes it hard for anyone to make unauthorized entry into your building using old keys. Our new keys give you a new beginning so that you can have a peace of mind. We can also provide you with a Master Key System so that you can have just one key to operate the many doors of your building in Phoenix AZ.