Car Lockout - Transponder Car Key Phoenix Arizona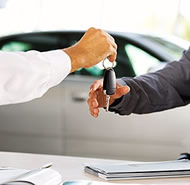 If you are locked out of your car, where can you get help or what can you do? Who can you call especially late at night? You can call a friend to give you a ride, or you can call Locksmith Phoenix Pro to unlock the door for you in Phoenix Arizona.
One of the reasons drivers get locked out of their automobiles is lost keys. So, if you have lost your car keys, we can do auto Key Replacement for you. Our mobile service, which is operational 24 hours a day, 7 days a week, always has tools and parts that are required to make a new key for you. We can provide this service to you no matter where you are located when you need this help in Phoenix AZ.
If you have been Locked Out Of Car, call us and let us assist you. We are always prepared and are highly motivated to help you. In addition to unlocking the car and getting a key cut for you, we enjoy putting smiles on people's faces. We naturally want to help you and to get you back on the road so that you can get back to your family. If you want a car key copy as a spare or to replace your lost keys, you can get one from us. We are in a position to make this happen for you because we have skilled technicians as well as the equipment necessary.